Jeff Martin Auctioneers, Inc – Real Estate Division
General Info
Having served the auction industry since 2009, Jeff Martin Auctioneers, Inc. today ranks among the foremost auction firms in the United States. Year after year, our real estate auction process has yielded successful results from Mississippi to West Virginia and many places in between. From research and advertising to buyer registration and post-auction follow up, Jeff Martin Auctioneers, Inc. exceeds the standards for excellence in asset remarketing.
Advantages of Real Estate Auctions
Public auctions offer many advantages to traditional real estate sales:
Added excitement and attention on a "specific date" auction.
Open, fair, and non-discriminatory bidding process opens the market to all prospects.
Creates a sense of energy, which is conducive to maximizing returns to the seller and a reduction in marketing time.
Provides immediate confirmation of sale.
Terms are agreed upon and signed by the buyer before bidding.
In multiple-property auctions, sellers receive the benefits of auction remarketing without sole responsibility for the costs.
Auction experts handle all aspects from start to finish.
Additional Auction Benefits:
The auction method of selling is no longer a last resort. Selling your farm, commercial building, residential property, land lot, or other real estate at auction offers advantages not found in other methods:
Thousands of people see your real estate.
Competitive and open bids result in higher prices.
Service is fast and complete from start to finish.
Property can be converted into capital in a short period of time.
Brokers
Jennifer M. Upton – BIC, AARE
AL: 105962-0, GA: 352827, NC: 283997, SC: 18669, WV: 3443
Phone: 864.947.7888
James (Jim) Clauson, Jr. CDEI, DREI
MS: 20041
Phone: 228.546.1214
Sales
Jeff Martin
MS: S-53568
Phone: 601.450.6200
Cell: 864.940.9004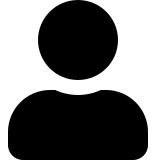 Kellie Martin
MS: S-53702
Phone: 601.450.6200
Cell: 601.613.6115